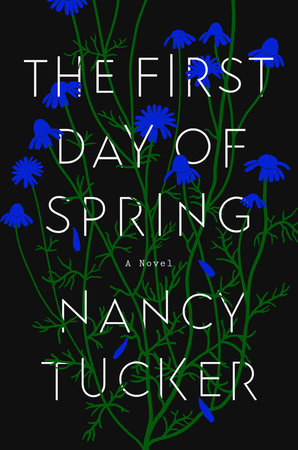 "I killed a little boy today." reads the first sentence of Nancy Tucker's women's fiction The First Day of Spring, and thus unfolds the story of a girl who can't cope with a life where she is uncared for, unfed physically and mentally, and who battles an undeveloped brain that has yet to understand that dead means dead.
Chillingly unaffected by her killing crime, she hungers to live a child's life where parents adore you, sing songs to you, and provide sustenance.
She's enough self aware to understands what she has done must be kept secret, taunts others with her insider knowledge, knows which adults don't like her, and lingers on the outskirts of life, hanging on to her best friend Linda who is probably the only person who likes her.
How she's caught is revealed near the end of the novel, but before that is understood, the reader learns she is sentenced to a home for criminal youth, which she eventually loathes leaving – it has electricity, regular meals, adults involved in her life, even though, she must admit, they are paid to do so.
Out on her own, an unplanned pregnancy and subsequent birth of her daughter deepens her death grip on fear: someone could take the life of her child as easily as she took the life of someone else's, which presents the question: should a child killer raise a child?
Haunting in its simplicity, Tucker tugs you along through the life of Chrissie the child, who becomes Julia the adult, a woman who fears happiness – she's undeserving of it, who regiments her child's life by the tick of the clock, and constructs a fence around her own heart to protect her from experiencing too much joy as a parent.
Written in the first person, you're advised to watch the chapter headings to understand who is speaking.
The last chapter comes from the daughter's point of view, a child both aware yet steeped in innocence, a child who loves her mum, just because she's her mum.
Although the act is inexcusable, the pain of this murderer is palpable throughout the novel.
Her gradual awareness of the finality of death, the effect of facing who she is, her struggle to keep her child, despite that, culminates in a poignant moment that is tissue box worthy.
And yet she's a child killer.
---
Category: Women's Fiction | Crime Mysteries
Source: Library.
---
You may also enjoy,
How I got here and why it matters by Carol Doane.